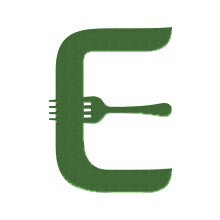 Menu:

* Scandilicious Royale (Sparkling Cherry Cocktail)
* Acquavit-Cured Salmon, Homemade Pickles, Shot Of Aquavit
* Skagen Crisps (Sweet Atlantic Prawns, Lumpfish Roe, Lemon, Dill & * Mayonnaise on Peter's Yard Sourdough Crispbread)
* Bergen Seafood Chowder, Spelt Bread (Beetroot & Ginger Soup For Vegetarians)
* Hot Smoked Trout Salad, Radishes, Mint, Lingonberry Vinegar
* Jansson's Temptation (Potato Gratin With Abba Anchovies & Creme Fraiche)
* Norwegian Veal & Lamb Meatballs, Lingonberry Preserve
* Seasonal Roast
* Beetroot, Bacon, Kale & Pearled Spelt Salad With Womersley Foods Raspberry Vinegar
* Seasonal Vegetables from Andreas Vegetables (Chiswick)
* Selection Of Scandi Cheese
* Fruit Of The Forest & Star Anise Sorbet, Norwegian Lemon & Nutmeg Cornets (krumkaker)
* Dessert – TBC. A Sneak Peek From Scandilicious Baking…
* Petit Fours: Hazelnut Chocolate Brownies, Citrus Madeleines
* Coffee From Square Mile, Fresh Mint Tea

We'll email you the full menu in the week before the event. Please let us know any dietary requirements by email or when you book. And if you would like to bring a bottle of wine (or two) to enjoy with your meal please feel free to.

Please check time of event with host.