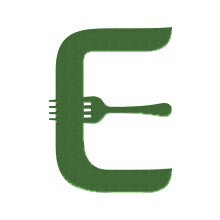 MENU

Scallop with bacon, apple, and black pudding
***
Five spice-rubbed rib of beef, Szechuan Yorkshire puddings, and siaoxing gravy
***
Vanilla pannacotta, spun sugar, toffee sauce, cocoa crumbs


On Sunday 1st April The Cornish Grill at Redhook welcomes Tim Anderson, best known as the youngest ever winner of the hit BBC series MasterChef. Hailed as 'inventive' and 'incredible' by his Masterchef judges, we have no doubts Tim will have some trickery up his sleeve for this April Fool's Day Lunch.

Tim colourful ideas and tapestry of tastes is no accident - he was born in Wisconsin, USA and raised on a balanced diet of cheeseburgers, pizza, Danish pastries, and root beer.

At age 18 he relocated to Los Angeles, where he quickly became a connoisseur of regional Japanese noodles, American craft beer, and tacos sold out of trucks. Upon graduating from college, Tim moved to Japan to indulge in the country's many hot springs and diverse local foods - in particular the unexpectedly pork-intensive and indelicate dishes of Kyushu, Japan's southernmost island. It was there that Tim fell in love with a British woman, and so he once again displaced himself, this time to London, where he developed a love for British ale, cheese, curry, game, and seafood. Along the way, he has travelled to France, Mexico, Italy, Hong Kong, Thailand, Taiwan, Burma, and Denmark, accruing new and diverse culinary influences at every opportunity.

He currently works as a mercenary chef, food writer, and sommelier of beer.

NOTE: This event has 5 seatings between 12.30pm and 2.30pm.