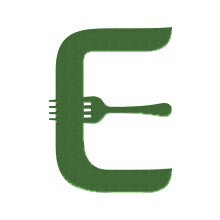 Extract from La Fromagerie website:

Book talk and accompanying tasting supper menu.

We are exceedingly delighted to be joined by Michel Roux snr of the Waterside Inn in celebration of this latest book DESSERTS. With stunning photography by Martin Brigdale and beautifully presented recipes this book is set to become an instant classic and an essential tool for any keen pastry cook.

For this evening we invite you to join us for a delightful tasting supper of classic French fare hosted by one of the finest & well respected chefs, Michel Roux.

Over a chilled glass of Methode Traditionelle AOC Cuvee Signee, Domaine R de la Grange Le Landreau, Michel will be talking about his beautiful book, sharing some of his trade secrets & the passions that have inspired him & many of the chefs who have worked under him throughout his amazing career in the kitchen from the Le Gavroche to The Waterside Inn.

For supper we will be serving a delicate twice baked soufflé made with Comte d'Estive paired with a Chignin la Marechale from one of our favourite wine makers Rene Quenard in the Savoie.

Followed by a seasonal cheese plate of Michel Roux's favourite cheeses paired with new season Heritage Apples & Walnuts.

Inspired by the Waterside Inn's Péché Gourmande 'sin on a plate' we will devise a tasting plate of Michel Roux's desserts: from a Citrus Fruit & Sauternes Jelly, a delicate Fig & Honey Pannacotta, a classic Tarte Fine au Citron finishing with a fabulous and rather festive Roulé Marquis.

Over Le Piantagioni Coffee & Milly la Fôret herb tea we can even further indulge in Sables Breton & Mini plum meringues.