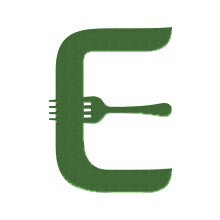 Our Supperclub is all about enjoying homemade food and you get sharing at a table for six to ten. Everyone is welcome – solos, couples and groups. We are not about tasting plates, fancy or fiddly food; portions are generous and you are invited to serve each other. We believe that Supperclubs are about meeting new people and enjoying good food.

We prepare seasonal food bought locally and cooked simply. We passionately believe in supporting our local markets and shops – this allows us to buy produce when it's plentiful and fresh. Our cooking style is British with Mediterranean influences, topped off with a sprinkling of Stow. We promise that you won't go home hungry but you may leave having made new friends.

Supperclubs don't usually publish their menus preferring to keep them a secret until the evening, so ours below is deliberately vague but it gives you an idea.

7 course Sample Menu (will change depending on the availability of ingredients):

Amuse bouche
Green pea soup with smoked salmon and homemade bread
Seasonal salad plate – not just a chopped-up iceberg – promise!
Pork loin with Dukkah crust, seasonal remoulade and rosemary new potatoes
Stow Sorbet
Cheese
Pumpkin and gingersnap cheesecake
Plus coffee and handmade chocolates

Let us know if you'd like a vegetarian menu or have any other dietary needs so we can prepare something special, but we need to know in advance. Really sorry, but Victorian terrace houses do not cater for disabled access.