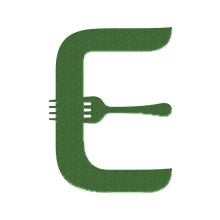 I'm Jessica, and I ended up in London after living in Amsterdam for a while. I was born in Suriname, in South America, and grew up eating the best food in the world. Suriname has a rich history and various cultures and religions living together side by side, everyone of them with their own dishes adapted to Suriname eg Javanese, Chinese, Creole, Lebanese and Hindustani food, but not as you know it.
I love food, eating, cooking and buying it. And after a couple of years in London organising weekly food markets and annual festivals, the time has come for me to launch my own supper club. I'll be cooking food I grew up with, food I still cook at home. The flavours are unlike anything you've ever tasted. And I know cause I've searched high and low in London and no one is preparing Surinamese food.
Some people may know it, or have tasted it through their travels to Amsterdam, where there's a huge Surinamese community.
I prepare food with fresh, honest and seasonal ingredients. I love cooking and enjoy seeing others enjoy my food. It's one of the main reasons why I decided to run a supper club. And because I'm dying to see if others will love Surinamese food as much as I do.