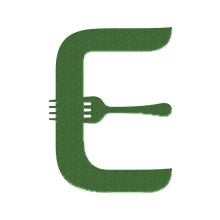 Extract from La Fromagerie website:

Late September the orchards will be laden with early autumn fruits; we invite you to join us at La Fromagerie, Marylebone as we introduce our next collaboration with Le Labo with an autumn inspired cocktail alongside Parmesan Crisps and Gougères.

Patricia will take us on a perfect pairing journey from Co Cork to the Opal Coast, pairing a Normandy cider with English and Irish farmhouse cheeses with new season Heritage apples & pears, followed by a beer from the Pitfield Brewery paired with a selection of French cheese from the Opal coast in northern France including an earthy camembert & spicy Vieux Boulogne.

We will then serve a salad of ripe juicy figs lightly roasted with balsamic served with Prosciutto, toasted cobnuts and a very young delicate Chilcote goat cheese from Highfields Dairy alongside a chilled glass of Verdicchio dei Castelli di Jesi Classico Le Gemme Brunori 2009 from Le Marche

For the third tasting plate we felt inspired by the sweet & savoury aspects of cheese pairings; Patricia will select cheeses from Lincolnshire to the Pyrenees alongside blue cheese from Charente Poitou to Totnes in Devon - all paired with a glorious selection of orchard accompaniments from English Fruit Cheeses made with damsons, quince, & blackcurrant to Fragolina, Muscat & Chassalas grapes along with an excellent red wine from the south West of France Château Le Roc 'Don Quixote' Côtes de Frontonnais.

Patricia will also be showcasing some new cheeses from Scandinavia and Croatia which we will be tasting more of in mid October when we welcome Trine Hahnemann back from Copenhagen.

We finish with a Quetsche Plum & Almond tart alongside Le Piantagioni Coffee & Herb Tea

This promises to be a fascinating tasting as Patricia considers the aspects of the pairings between the terroirs and how we use our affinage skills to perfect the ripeness of each cheese.