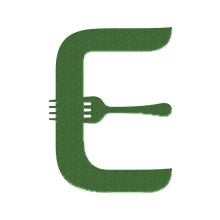 Gluten Free Gathering is run by Kim McGowan, who with a lifetime of experience in the food industry, decided to start something foodie for the Gluten Free community, which she joined in 2007 after diagnosis with Coeliac Disease.
Starting out in large corporate food industry, she was gradually drawn to the local and seasonal food movement working with like minded organisations such as London Farmer's Markets, Food Lovers Britain, and Food Safari. Now using all her experience from across the industry, she is working hard to bring unique, foodie events that champion small, artisan and independent GF food businesses to inspire the gluten free community at large.
Gluten Free Gatherings are a place to meet other GF people, eat amazing, safe food and be inspired. GF Gatherings are for anyone who eats gluten free, for whatever reason. Coeliac, intolerant, allergic, paleo, fussy. We don't mind. Just bring your passion for gluten free food to the table.
Each unique event, aims to be a truly positive, dynamic and rich gluten free experience. Come and eat amazing GF food together at independent venues, run by passionate people. Absorb knowledge from inspiring speakers from across the food world. Take part in guided tastings, see cooking demos, get health advice, taste new products, do tours, meet GF authors… and so much more. Chat and share your favourite products with others, your favourite restaurant and blogs. It's about inspiring each other.
Each event will normally include dinner, a couple of speakers, the chance to make new friends and delve into the Free From Library – a huge collection of diet friendly food books to browse and borrow, enter competitions and more.
Gluten Free Gatherings will take place in the most GF friendly venues around – restaurants, cafes, pubs and businesses that embrace us… not ask if we are a celeriac. Restaurants will be independent operations run by passionate people with quality ingredients at their heart. No offence, but no big chains allowed. For now, we will meet in London. Maybe further down the track we'll venture further afield.