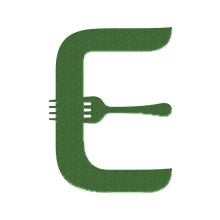 Cook, Learn, have Fun and Dine at Eat VOILA Cookery School!
Eat Voila Cookery School is located in VOM FASS premises at 13 the Broadway, Penn road, BEACONSFIELD, BUCKINGHAMSHIRE.
At Eat Voila Cookery School, you can learn how to cook your favourite type of cuisine in a very inviting and laid back atmosphere.

Chef Joel Valero is the inspiration behind Eat Voila Cookery School. His cooking career includes working with 3 starred Michelin chef Bernard Loiseau at L'hôtel de la Cote d'Or and at La Barriere Clichy. He then created his own restaurant "Oh Duo"in Paris.

Vanessa Adonis who is in charge of the cooking school works alongside with Joel to deliver fun and informative cooking classes: "At Eat Voila, we believe that sharing experience and interacting with chefs and other guests is essential to learning and makes it a unique and enjoyable experience".
Our cooking classes accommodate groups of up to 10 so get ready to be involved, relax and enjoy, the Chef will help break the ice!

To get further details on the classes, recipes and more information about us, please visit us on: www.eatvoila.com
To contact us:
13 The Broadway,
Penn Road,
HP9 2PD,
Beaconsfield,
BUCKINGHAMSHIRE
.
Office: +44 (0) 870 750 0962
Mobile: +44 (0) 792 057 1400
Email: thechef@eatvoila.com
We look forward to cooking with you!